Regular price
Sale price
$40.00 USD
Unit price
per
Sale
Sold out
A breast massage & body oil, slowly solar infused with whole botanicals to nourish and soften skin, support circulation and lymphatic flow, and gently clear and open the emotional heart for radiance, vitality, sensuality, and beauty. Melts deeply into the skin while subtly imparting the scent of rose. A daily ritual of tender self care. For all skin types.

Scent
Floral, honey-like, soft, rich

Ingredients
Jojoba seed oil, calendula flowers, cedar leaf, red clover blossoms, rose flowers, rose absolute, palmarosa essential oil, vitamin e oil. 59 ml glass bottle. Organic. Handmade. Vegan.
Values
Women-owned small business, small batch, made in the USA, sustainable, plant-based
Ingredients

Sustainably sourced botanicals
Care Instructions

Please store your serum in a cool, dark, and dry place.

Use

For daily use, apply a small amount to damp hair.Or, add a touch to dry ends after styling or for a light hair perfume.As a deep treatment, gently massage into scalp and hair, brush through, and leave for at least one hour, or overnight, before washing.
About Sun Sister

ABOUT SUN SISTER

Sun Sister® offers botanical skincare and plant dyed silks created with care and intention to nourish body and soul.

We handcraft our products in small batches with herbs, flowers, and raw ingredients sourced directly from our garden and from sustainable & regenerative family farms. Our goods are slowly solar-infused with whole botanicals and blessed with sacred smoke.

Sun Sister's formulas are crafted from Nikki's knowledge, intuition, and experience with plant medicine, with the intention of supporting physical and spiritual well being.
Values & Sustainability

"One of our core values is to create a positive environmental impact. For us, this includes:

-- Working with whole plant infusions and lower concentrations of essential oils for a more sustainable use of plant material

-- Working exclusively with plant dyes—often created from leftover food scraps—and ethically-sourced natural fibers, which are safer and generally more sustainable for skin, body, and environment

-- Encouraging a more sustainable way of living: fewer and less complicated skincare products, simple and accessible self-care practices, conscious consumption of clothing and other textiles—buying fewer natural pieces that are gentler on our planet and that last

-- Sourcing our organic ingredients from sustainable, US family farms

-- Ordering our labels from a small, eco-friendly printer with sustainability goals

-- Partnering with One Tree Planted to plant a tree in North American reforestation projects with each order

And more! We hope our beautiful, handcrafted goods offer an opportunity to live further in alignment with earth and plants." - Sun Sister
Share
View full details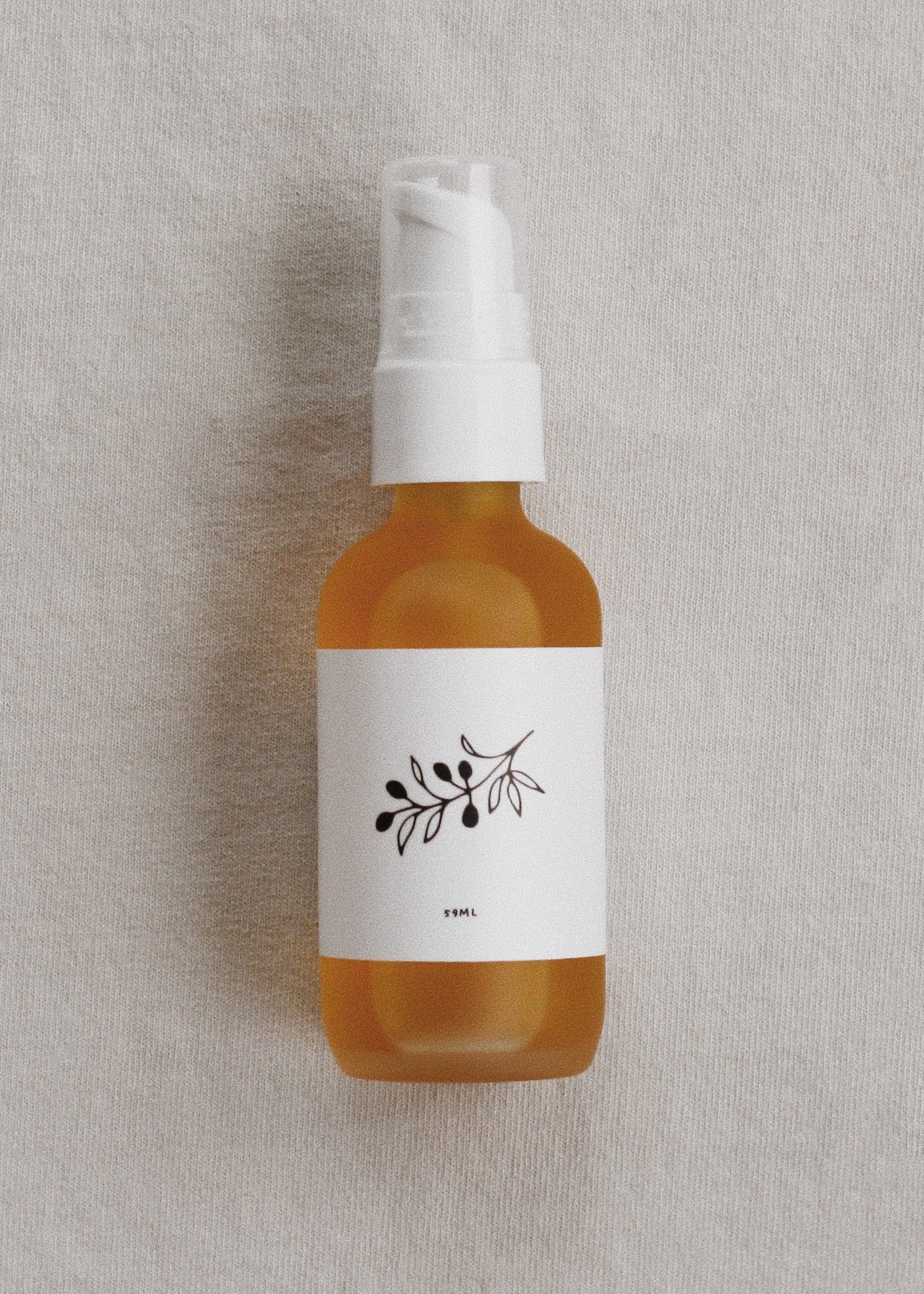 Sun Sister
Whole Plant Skincare & Plant Dyed Silks
Slowly handcrafted with herbs, flowers, and raw ingredients from sustainable family farms to nourish body & being.