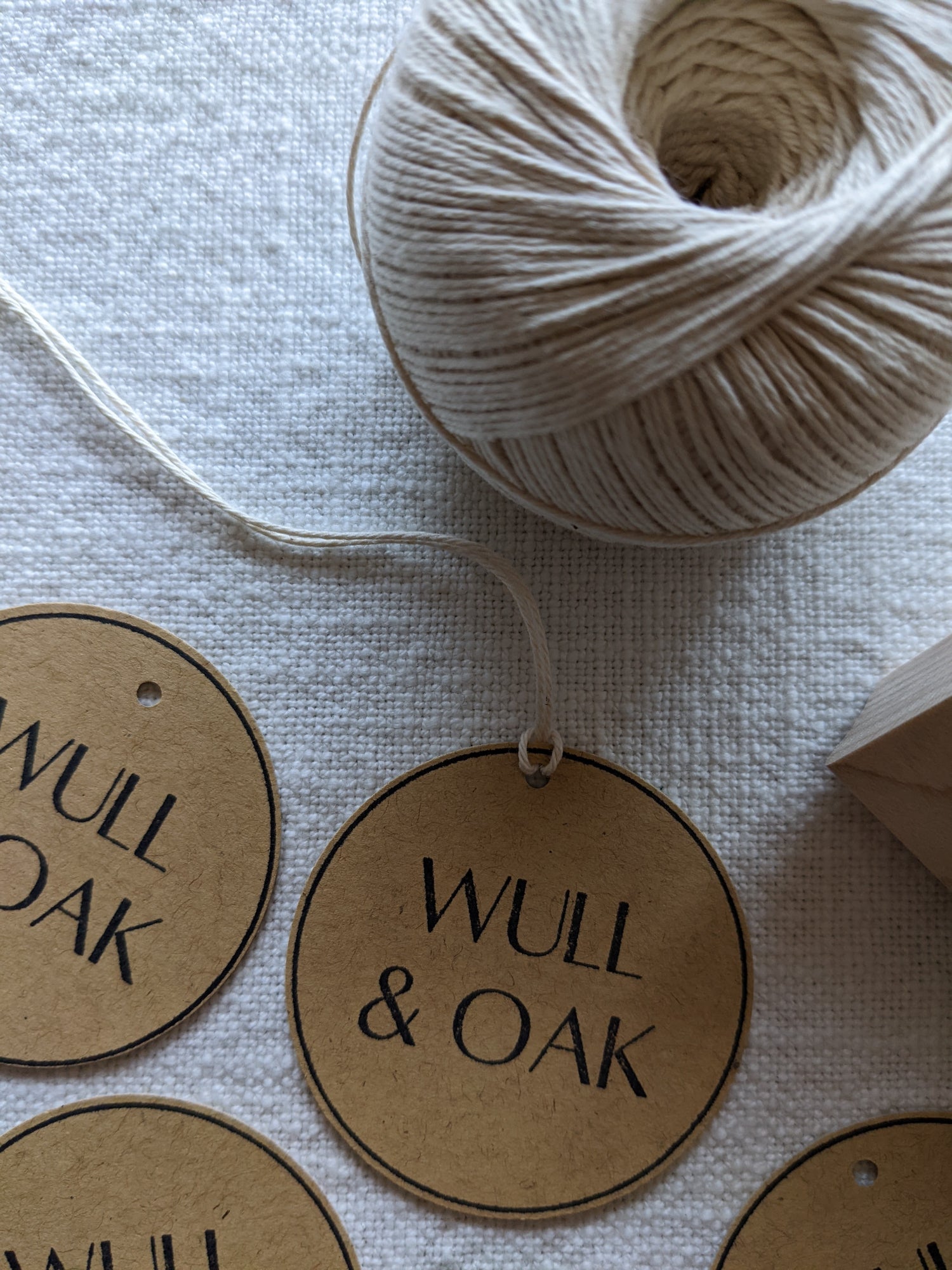 A New Experience
We have put a lot of time and consideration into the packaging of your purchases to make the experience of opening your order a beautiful, natural, and sustainable moment.

Wull & Oak packs all orders in re-used boxes and materials. Wull & Oak labels (tag & string) can simply be sent away in your paper recycling or thrown into the compost bin. If new packing products are needed, Wull & Oak has partnered with Eco Enclose - 100% post-consumer recycled paper products. Reused plastic bags are available to protect items in your order when necessary.

Wull & Oak's website domain is housed on Green Geeks - the most sustainable hosting site.